Mariah Carey Drops 'Caution' Album, Features Ty Dolla $ign, Gunna, & More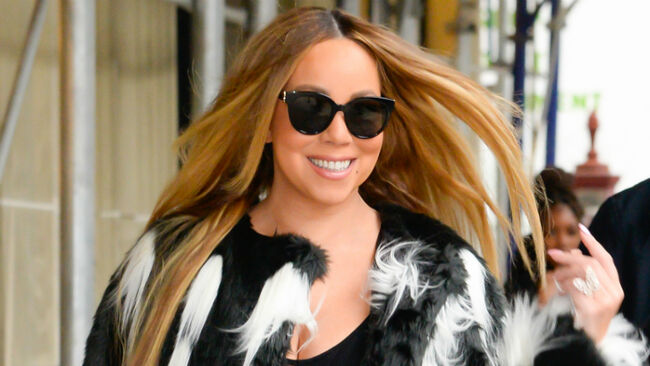 Mariah Carey is back like she never left.
After four long years, the legendary songstress dropped her 15th studio album, Caution, on Friday (November 16). The 10-track project, which included her previously released singles "GTFO," "With You," and "A No No," features Ty Dolla $ign, Slick Rick, Gunna, and Blood Orange.
Back in August, Mariah opened up about her long-awaited album, calling it a "labor of love." "I've been working on my new album for a while," she told People. "This is a labor of love and I'm really excited. This is me at this moment in my life being able to express myself as a writer and a singer. I'm just really in a good place."
"My fans just want to hear me express myself and speak from the heart and sing from the heart," she continued. "Some of the record is lighthearted and fun, and some [songs] I really went deep in terms of the lyrical content. There's a nice cross-section of things."
Mariah also told V Magazine in March, the album would feature a lot more of her songwriting. "I'm kind of restarting, and I'm working with Roc Nation now, so that's great," she explained. "I've already been in the studio last year and the year before that, just playing around and doing some music, some other things... there's a different approach that I'm taking as an artist. I think it's like a fresh start. A lot of people see that whole other image. They see this diva; they see hair, makeup, bod, clothes, whatever it is—and hand gestures [laughs]—and they're like, oh. They don't think songwriter. But I look at myself as a songwriter first, and then a singer. That's what I love to do the most."
With Caution out now, Mariah is gearing up for a supporting 22-city North American Tour, which kicks off in February.